Hear Our Voice!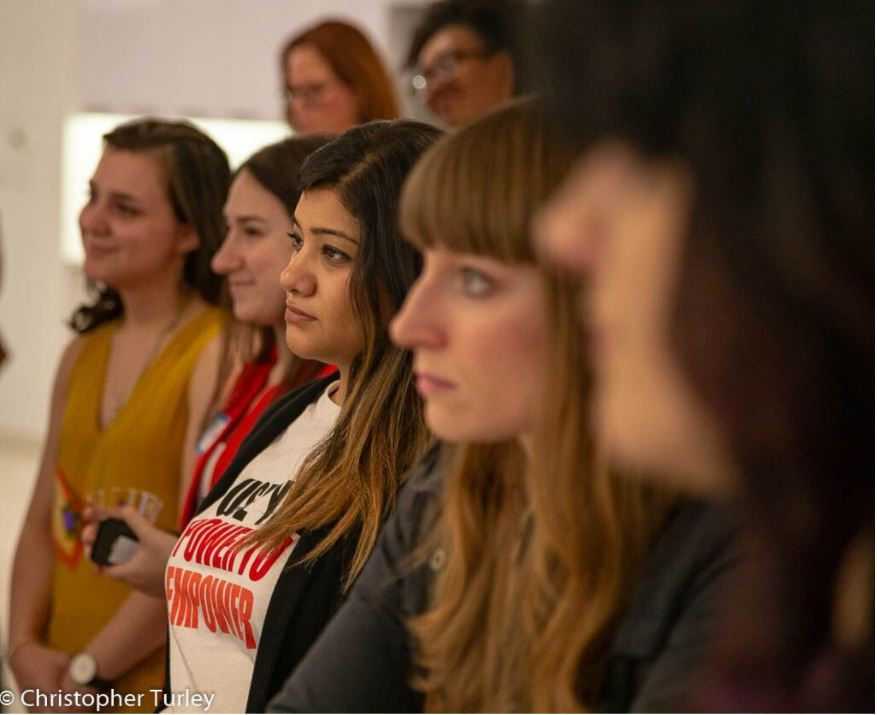 Starting in 2017, She Votes Illinois has been on a mission to amplify women's voices, advocate for women's rights and get more women involved in politics in the state of Illinois.
And we're not done yet. We are committed to highlighting the importance of women's voices in elections, government, and policymaking. Join us in our pursuit.
---
2020: We Can't Stop. We Won't Stop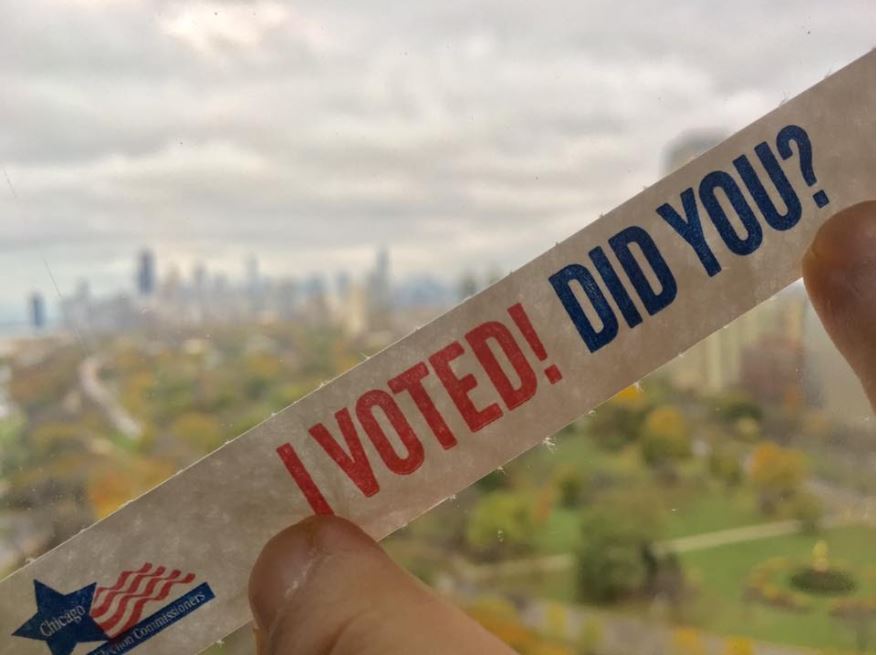 In these unprecedented times, we continue to work tirelessly to connect with community members to make sure they are well, to develop relationships with legislators to make sure laws are passed to protect the most vulnerable residents, and to create a positive change for all Illinoisans in our state.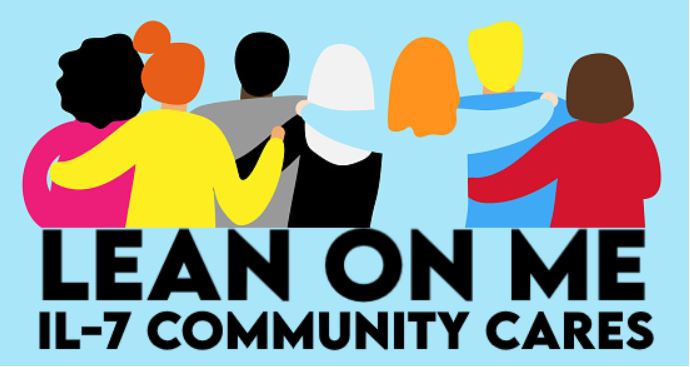 COVID-19 Wellness Program
While most cases of COVID-19 cause a mild illness, the virus is spreading easily from person to person and this puts entire communities at risk. And as the virus continues to spread, the high mortality rate for Black residents is alarming while the Latino community is underreported and ignored. For people over 60 years of age, the risk of contracting COVID-19 increases significantly and escalates with age, with persons over age 80 in the highest risk category.
Everyone has a role to play in this. That's why we're partnering with community organizers to check in on residents in some of the hardest hit areas of Cook County during the coronavirus pandemic.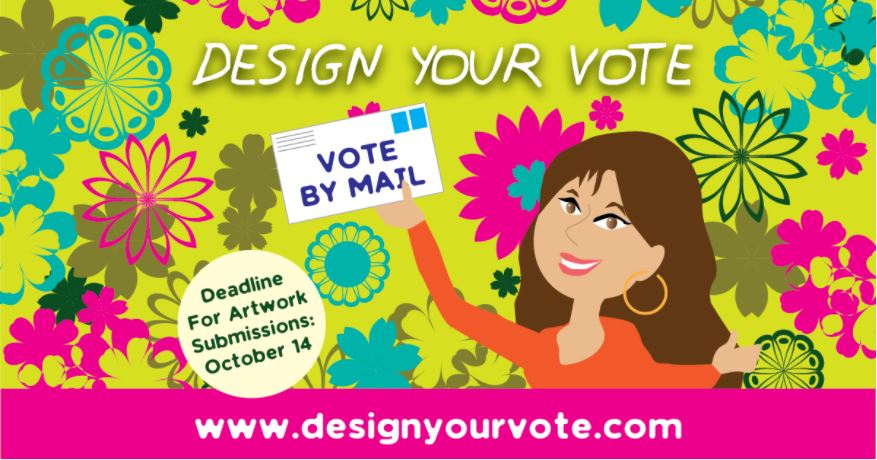 Design Your Vote Art Project
She Votes Illinois is working with a group of community organizers, activists and volunteers on a community art project "Design Your Vote", with the objective of energizing Illinoisans to vote safely in the November 2020 election. And we are ready to launch!
We are committed to safeguarding the right to vote, combating voter suppression and reaching disenfranchised and underrepresented communities. We also hope to promote Voting by Mail as one strategy to protect ourselves and our families during the COVID-19 crisis.

She Runs Illinois 2020!
In efforts to amplify women's voices and bring more gender diversity to local government, look for our upcoming She Runs Illinois 2020!, which will run from mid-September through October a social media series that will showcase Illinois women running for office in the upcoming election.
From COVID-19 to racial injustice and women's equality, we asked over 60 female candidates across the state to answer questions around issues that are important to women. The candidates also shared with us who they are, stories about the women in their life, and why you should vote for them!
---
2019: Women Lead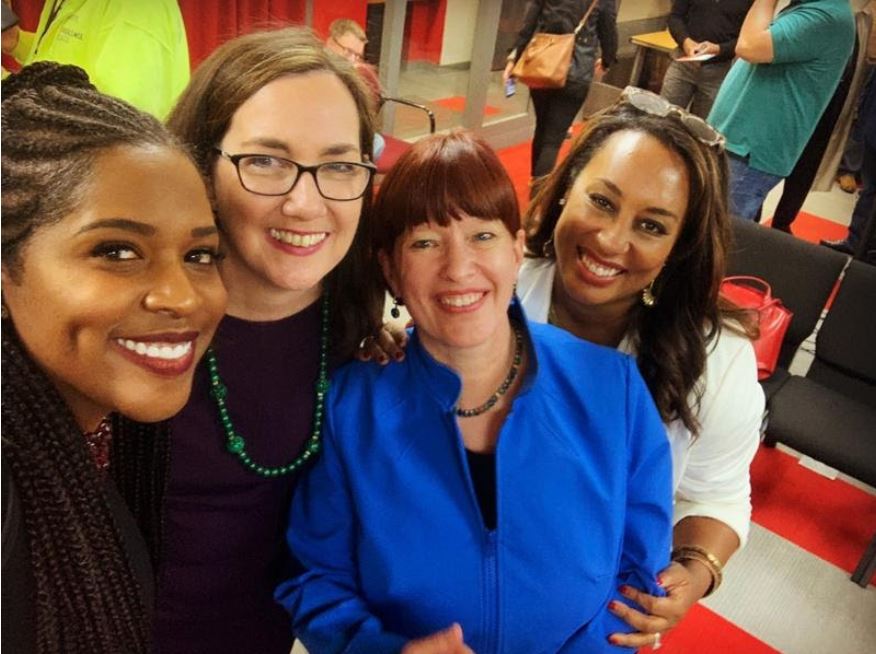 Illinois ranks among the top ten states for women in political positions. Across the state, women in Illinois were running for office and we're taking a seat at the table! She Votes Alderman!
In efforts to amplify women's voices and bring more gender diversity to local government, we ran She Votes Alderman!, a social media series that showcased women running for alderman in Chicago. From schools to clean water to community safety and more, we gave female candidates a platform to answer questions around issues that are important to women. It's critical that we bring in more gender diversity to our local government to create more collaborative efforts and help prioritize what's truly important to the well-being of the citizens of Illinois.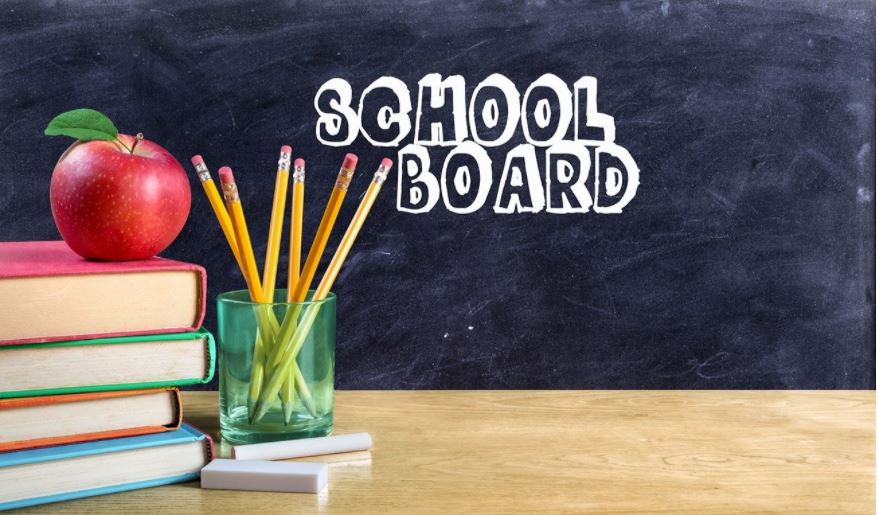 School Boards Matter!
Municipal elections were held across the state on April 2, 2019 and there were a number of female candidates running for their district school boards. These important local elections affected 852 school districts in Illinois and over two million students. She Votes Illinois wanted to make sure residents felt empowered to go to the polls in this election. We asked female parents, teachers, students and current school board members to contribute to our School Board Educational Series to help you gain insight, and understand the board's impact on our communities. Check out Part I and Part II of our series.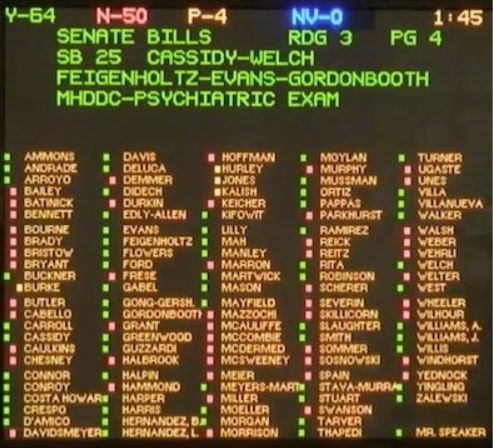 Spring Session 2019
When we work together, we make things happen! She Voters from across the state banded together to make Illinois one of the most progressive states in the nation, creating a state that values women, diversity, voting rights, and education.
During this time, She Votes Illinois called you to take action. You rallied in the streets. You filled out witness slips and signed petitions. You called, emailed and tweeted your Representatives, Senators, the Governor, and City Council. We called upon you to testify at hearings, to attend our events, and protest silently as Handmaids for women's rights.
The Illinois General Assembly adjourned its spring session and the results are in: Legislation values the rights of women by passing The Reproductive Health Act, Sexual Harassment Omnibus Package, The Elimination of Statute of Limitations on Sex Crimes, Consent Education, No Salary History Bill, and much, much more.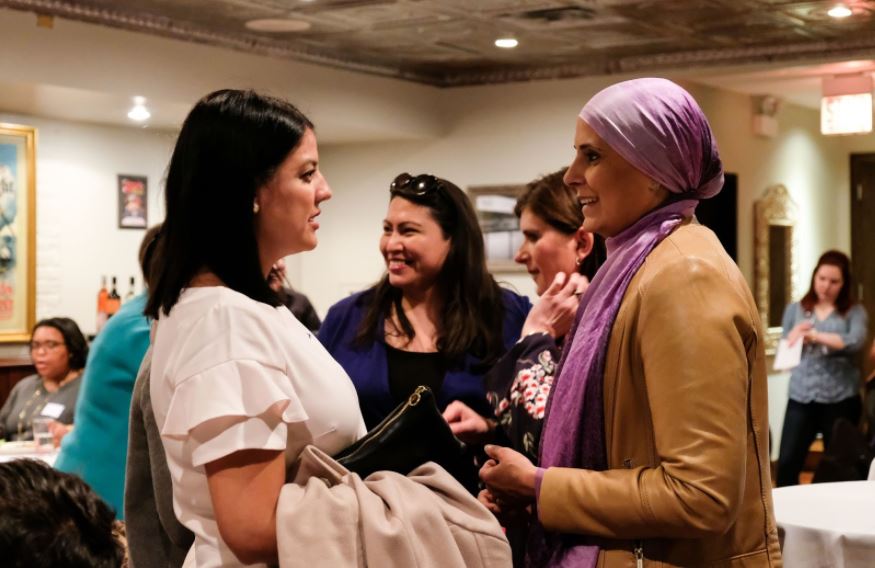 Pilsner, Pay & Politics
In May, we sponsored Huddle in the Loop's "Pilsner, Pay & Politics," an informal panel about pay equity for women and how to enact change at the city, state and federal level, as part of Chicago Community Trust's "On the Table" program. We gathered together with leaders in Illinois to help us gain insight, answer questions and take action towards equal pay. And it paid off! Since our event, the Chicago Fair Workweek Ordinance and SB73, the Illinois Equal Pay "No Salary History" Act, have passed.
---
2018: Midterm Elections - Historic wins for women!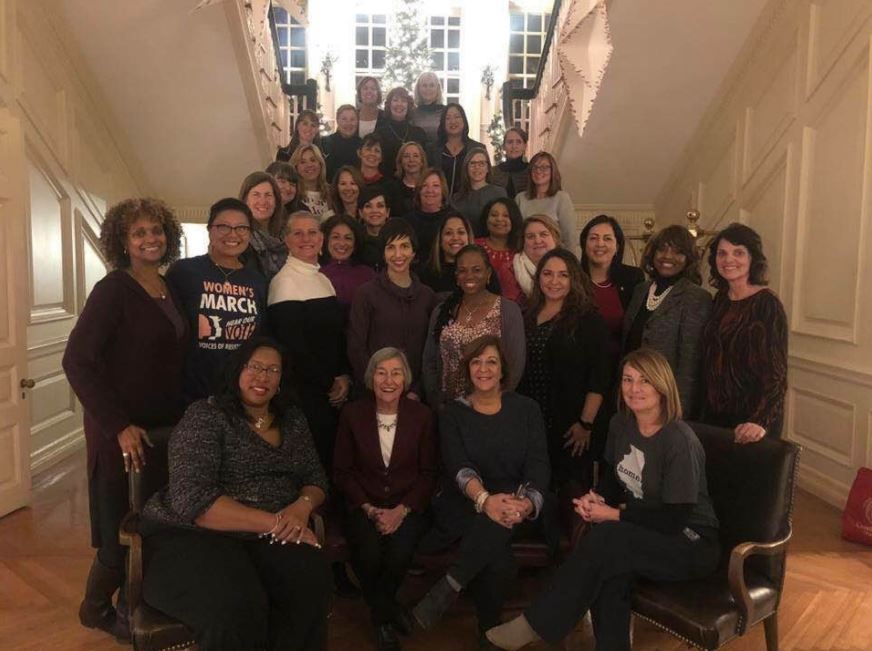 Thanks to the collective effort of our donors, volunteers, allies and the community around us, 2018 was a powerful one. Our accomplishments would not have been possible without your contributions and commitment. You inspire us to push forward in our mission to amplify women's voices, advocate for women's rights and get more women involved in politics in the state of Illinois.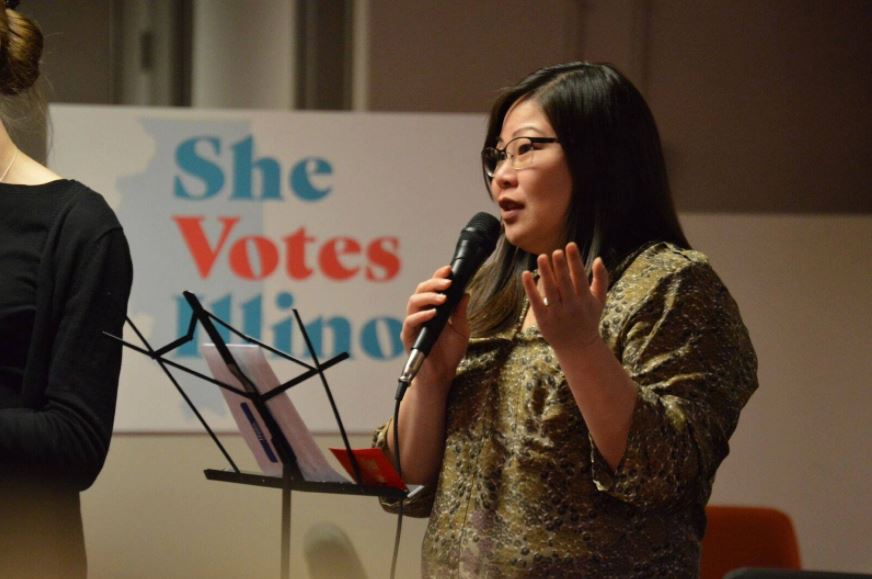 Voter education: She Votes Primaries!
Heading into the March primary election, She Votes Illinois hosted a civics educational event, She Votes Primaries! to walk newly engaged voters through the ballot process before the Primaries. We took a nonpartisan look at this important election by explaining how primaries work and giving an overview of what was on the ballot this election. We explored the functions of different seats on the ballot, including the Illinois General Assembly, the Metropolitan Water Reclamation District of Greater Chicago and the Illinois Circuit Courts, all while having fun in an interactive environment engaging members of our community.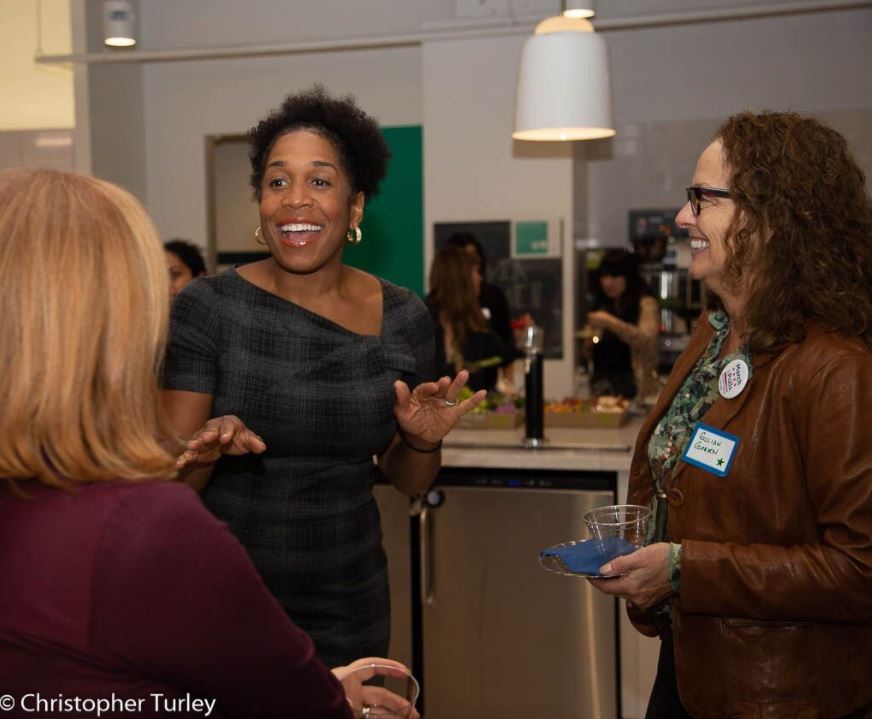 Voter engagement: Votes & Vino
In October, we had a fun night mixing and mingling with friends, neighbors and community leaders at our Votes & Vino event. Co-hosted with Huddle in the Loop, the event featured speakers Lt. Gov. candidate Juliana Stratton, Illinois Comptroller candidate Susana Mendoza, and Attorney General candidate Kwame Raoul. Our event concluded with an enthusiastic march to the polls!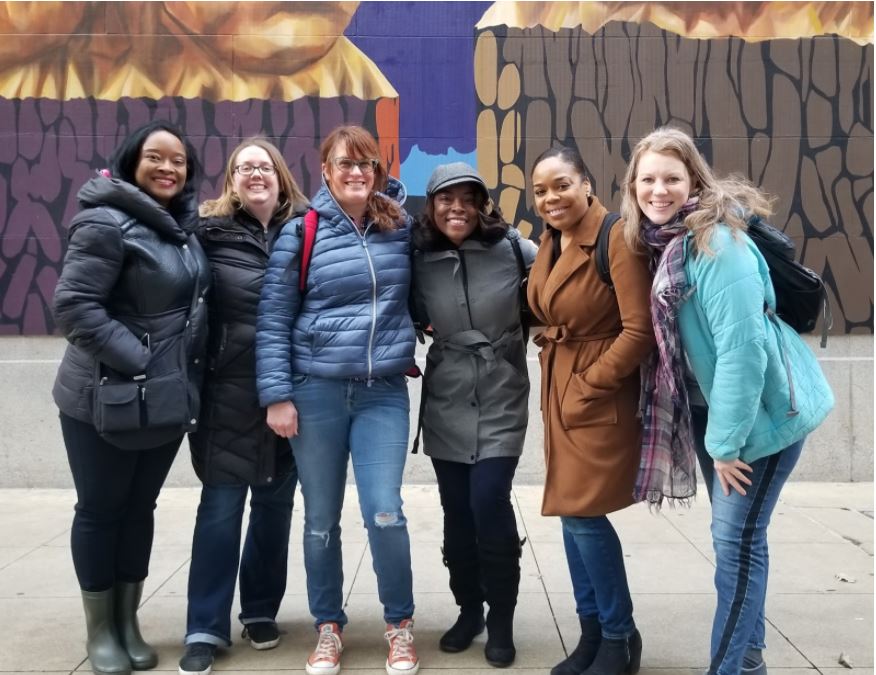 Legislators: Together We Are Stronger
When we work together, we are stronger, more powerful and able to accomplish so much more. Throughout 2018, we met with legislators such as Senator Mattie Hunter, Representative Kelly Cassidy, and Representative Curtis Tarver's District Director, Ms. Bernie Williams, and more to discuss priorities and issues important to women. We sat down with Kina Collins, Chairwoman of the Illinois Council on Women & Girls, and co-hosted a Women's Coalition event with Juliana Stratton and JB Pritzker. Partnering with legislators and people of influence will help us work together to advance bills that advocate for women's rights and equality and protect our voting rights.
---
2017: She Votes Illinois was born

She Votes Illinois was founded when a few women got together over coffee in 2017. We were disappointed that there were no women running for governor of Illinois—especially since Illinois has never had a woman serve as governor. We decided to address this lack of representation directly, in a way that engaged the field of candidates running for the Democratic nomination. We wanted the candidates in the race to answer questions about issues unique to the women of Illinois, so we organized a Women's Forum. More than 500 people attended our inaugural event, where we questioned and challenged the candidates on the record on a wide range of issues that included violence against women, equal pay for equal work, and access to choice in healthcare.
"Right now, we're focused on retooling our advocacy in the times of COVID and virtual organizing still needs funds! Chip in and help She Votes Illinois fight for a more equitable Illinois with either with a monthly recurring gift or a one time contribution."

- Marissa Miller, President